FTR Is proud to annouce the openning of the "510 Raceway" in Foley, MN. Located just accross the street from Murphy Chevrolet. The building address is ; 216 Glen ST Foley, MN 56329.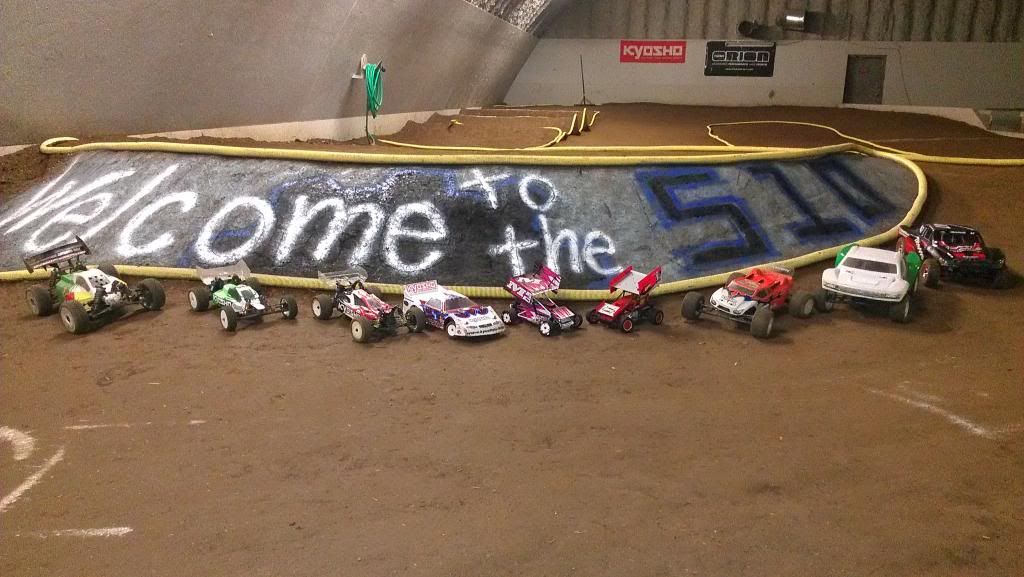 Wednesday Practice is from 5:00 pm to 9:00 pm
Friday Night Classes;
Stock Buggy, Mod Buggy, Mod 4 Buggy, Mod Truck, Mod Short Course, 4WD Short Course, Short Course Buggy, Sportsman
My plan is to run Offroad races on Friday night with the track opening at 4:45pm or earlier depening on my work schedule and qualifing starting at 7:00 pm. This will be a fast paced program consisting of 2-5min quals scored rocket round with 5min lower mains with bump ups and 5 minute A-mains. Cost will be $10 per class straight up accross the board. Depending on entries I would say racing to be completed by 11:00 PM
The Full Throttle Speed Shop is now open and carries Team Associated, Kyosho, Traxxas, AKA Tires, JConcepts, Proline, Team Trinity, and more. Also kits and parts are available.